Regular price
$30.00 USD
Sale price
$24.00 USD
Unit price
per
Sale
Sold out
The ocean is without paths, the ocean is without explanations


Steel bangle with marine charms depicting an anchor, a dolphin and a seahorse with a small ceramic bead and starfish clasp
Description

Steel bangle with marine charms depicting an anchor, a dolphin and a seahorse with a small ceramic bead and starfish clasp
Symbology

Anchor: Stability, life, bonds: over time the anchor could only become a symbol of love. This object often takes on the meaning of fidelity in its representations: the anchor is firmly anchored to the seabed and gives the ship the stability it needs

Seahorse: The positive meaning of the seahorse comes from both ancient Asian and European cultures. Due to its shape it is also called hippocampus, from hippos (horse) + kampos (sea monster). For all, it is a symbol of power: the Asians considered it a type of dragon, which brought good luck

Dolphin: the dolphin is a symbol of wisdom and prudence and is linked to regeneration and divination

Starfish: The starfish is a lucky charm that wishes regeneration and protection. The starfish in Christianity is associated with the Virgin Mary thus representing salvation, delicacy, goodness of mind and inner peace.
Shipment

Free standard shipping in Italy
Share
View full details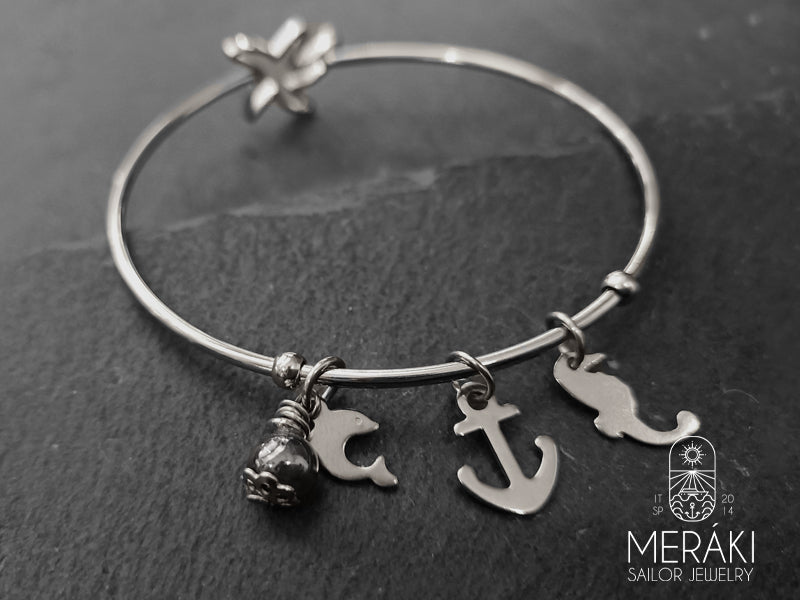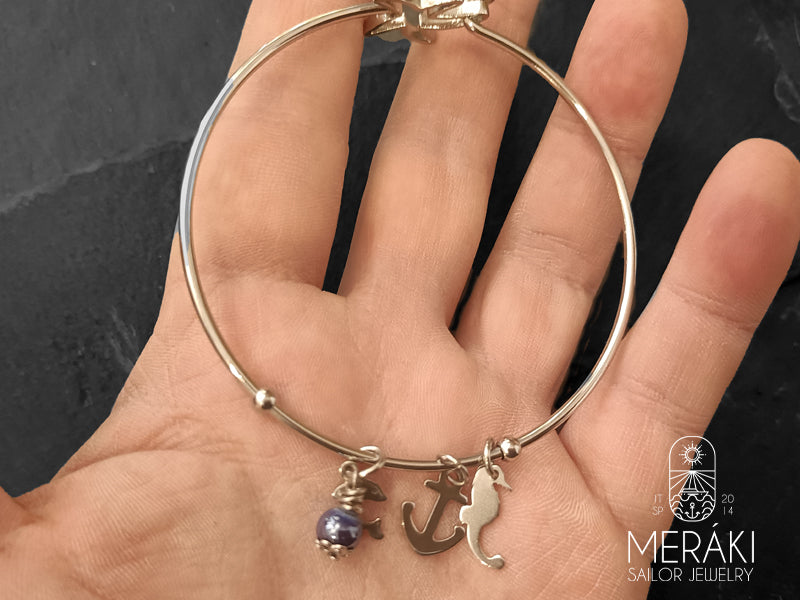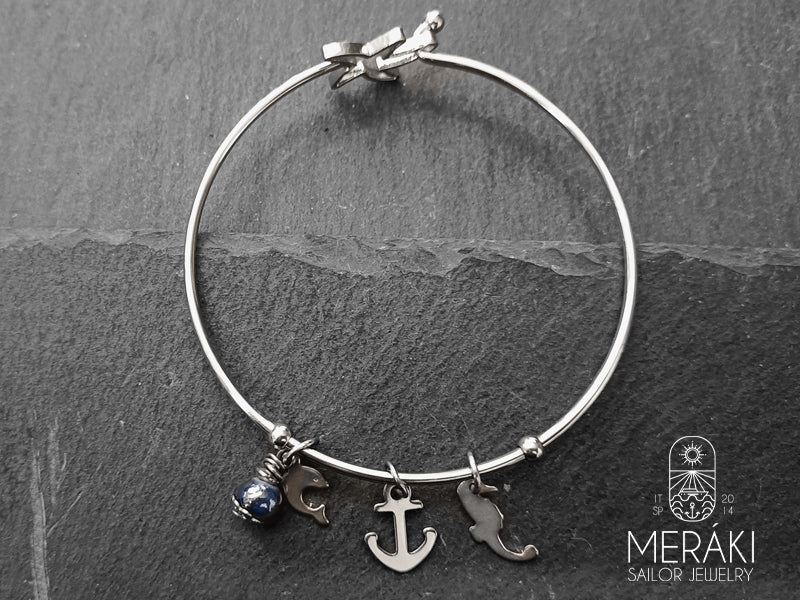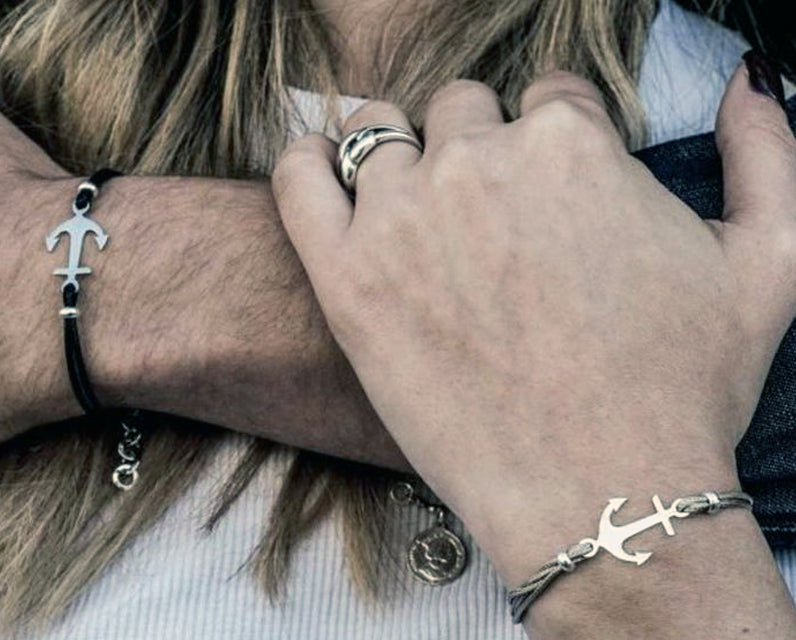 Meraki | Sailor Jewelry
Whether you are about to sail the seas around the world or just want to attract some attention, the clean lines and symbolism of an anchor, a rudder or a fish hook will help you elevate your style.
Items from the same collection