Regular price
Sale price
$29.00 USD
Unit price
per
Sale
Sold out
Take your star and always carry it with you ⭐❤️
We all have a star that shines in the sky: My little star.
In the deepest nights, looking at the starry sky above us, a beautiful star always shines.
This little star represents everything that is important to us in our lives: a special person, a friend, our love, who, shining in the sky and in our heart, illuminates and protects us so that we never feel alone.
Always shine ✨
Description

Always shine ✨
It is only on the darkest nights that the brightest stars are seen, and you are one of them.
Bracelet with a small star engraved with the phrase "Always Shine" and a bright crystal set.
Shipment

Free standard shipping in Italy
Dimension

Length: 21, adjustable. Pendant size: 2.5 x 2 cm
Share
View full details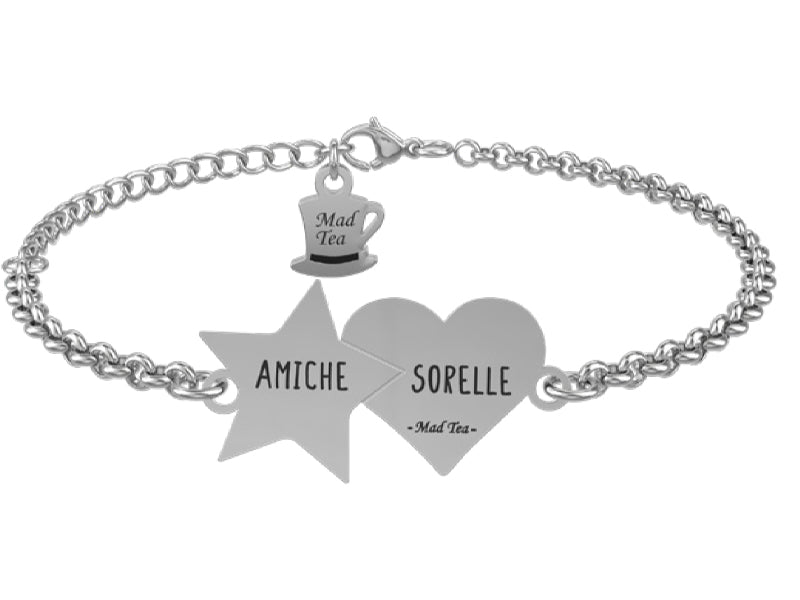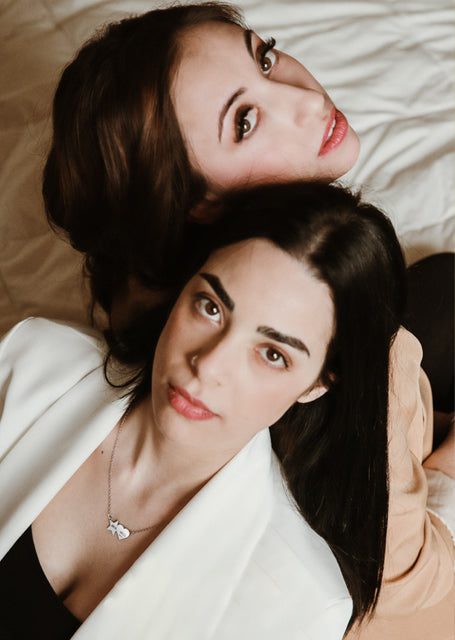 Mad Tea | Sister friends
Laughter out loud, sudden hugs, karaoke in the car at the top of your lungs, but
even crying and endless phone calls, that's all we can think of if
let's think about friendship, the loyal one that you know you can always count on and for
you would do anything crazy.
Mad Tea celebrates this wonderful feeling with the new Amiche collection
Sisters, a line of sweet steel jewels capable of transmitting happiness and carefreeness, paying homage to one of the most beautiful gifts that life can give us: true friendship.
Because a best friend exists and it's definitely yours!

ITEMS FROM THE SAME COLLECTION